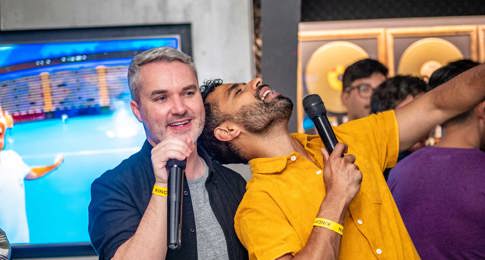 KARAOKE LIKE A KING
MAKE A BOOKING
Location
Please select
Kingpin North Strathfield
Kingpin Macarthur Square
Kingpin Crown
Kingpin Canberra
Kingpin Chermside
Kingpin Townsville
Kingpin Norwood
Kingpin Darwin
Kingpin Queenstown
Kingpin North Strathfield
Kingpin Macarthur Square
Kingpin Crown
Kingpin Canberra
Kingpin Chermside
Kingpin Townsville
Kingpin Norwood
Kingpin Darwin
Kingpin Queenstown
AVAILABLE AT
NSW
ACT
QLD
NT
NZ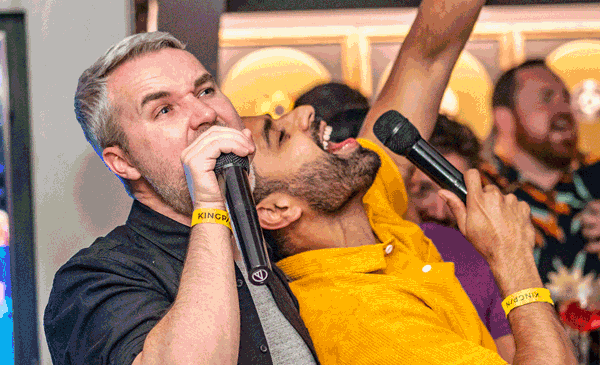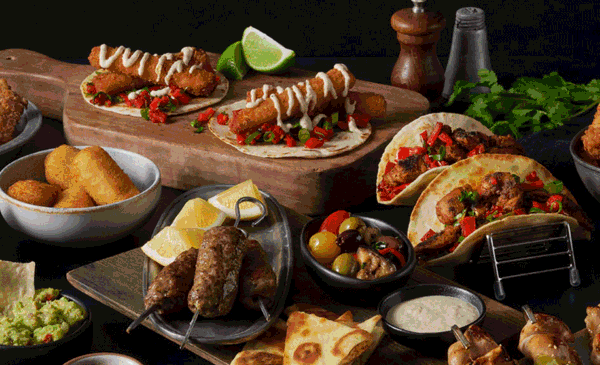 FREQUENTLY ASKED QUESTIONS ABOUT KINGPIN'S KARAOKE BARS
What is the minimum number of people required to book a private Karaoke booth?
There's no minimum for booking a karaoke experience — solo singers are always welcome!
What is the maximum number of people allowed in each private Karaoke Room?
Each venue has a different maximum number — for more information, contact a Kingpin event specialist.
What kind of music is available at Kingpin Karaoke?
From pop to rock, country to metal, kid to duet friendly, we have something for everyone at Kingpin Karaoke. View a complete list of songs available at our private Karaoke Booths.